A   B   C   D   E   F   G   H   I   J   K   L   M   N   O   P   R   S   T   U   V   W   Y

B
C
D
E
F
Fiona McNee, over 18 years experience in providing business strategy, development and communication advice to clients from both public and private sectors.
G
H
Heather Bray, science communicator and researcher in agriculture and food at the University of Adelaide.
Heinz Buettikofer, Cartographer with 30 years experience in designing and producing maps  that elegantly illustrate results of research in land and water.
Hilary Hamnett, Forensic Toxicologist.
I
Ian Lowe, emeritus professor of science, technology and society at Griffith University and President of the Australian Conservation Foundation.
Ian McDonald, Research Communications Officer for Alzheimer's Australia and also the President of the ACT branch of the Australian Science Communicators.
Ian Townsend, journalist with the ABC and producer of radio documentaries for Radio National's Background Briefing program.
J
K
L
M
N
O
Oriana Brine, Biosecurity Advisor at the Ministry for Primary Industries (MPI) in New Zealand.
P
R
S
T
U
Upulie Divisekera, a molecular biologist who communicates science through written articles for outlets like Crikey, social media, radio and performance.
V
Vanessa Hill, communications professional with expertise in social media, online strategy and community engagement.
Vicki Martin, PhD Candidate in the School of Environment, Science and Engineering at Southern Cross University. Her research topic is the communication of marine science to the wider community, with a particular focus on using social science to improve the effectiveness of communication strategies.
W
Y
Yvonne Van Der Ploeg, Director of BioLAB: The Victorian BioScience Education Centre BioLAB is a Victorian educational resource and aims to engage and inspire the next generation in science using innovative technologies and techniques.
Featured Speakers
Prof Ian Lowe
Emeritus Professor of Science, Technology and Society at Griffith University
Ian Lowe is emeritus professor of science, technology and society at Griffith University and President of the Australian Conservation Foundation. He directed Australia's Commission for the Future in 1988 and chaired the advisory council that produced the first independent national report on the state of the environment in 1996. He has filled a wide range of advisory roles, including chairing the economic, social and environmental committee of the national energy research council for six years and being a member of the Radiation Health and Safety Advisory Council since 2002. A Fellow of the Academy of Technological Sciences and Engineering, he was made an Officer of the Order of Australia in 2001 for services to science and technology. He is a former president of ASC, wrote a regular column for New Scientist for thirteen years, writes regular columns for Australasian Science and other publications, and won the 2002 Eureka Prize for communication of science.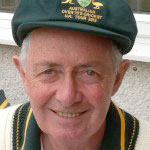 Dr Susannah Eliott
CEO at Australian Science Media Centre
Susannah has a PhD in cell and developmental biology from Macquarie University, a Graduate Diploma in Journalism from the University of Technology Sydney (UTS) and nearly 20 years of practical experience in science communication with the science-media nexus as her primary focus.She is currently CEO of the Australian Science Media Centre, an independent not for profit organisation that works with the news media to inject more evidence-based science into public discourse. Prior to this she spent more than five years in Stockholm, Sweden, as director of communications for the International Geosphere-Biosphere Programme (IGBP), an international network of scientists studying global environmental change.In the 1990s Susannah managed the Centre for Science Communication at UTS, worked with the federal government on the State of the Environment Report (1994), the CRC for Cardiac Technology as leader of their Education and Communications program (1993-95) and designed a specialist course for science reporters for the UTS Journalism School (1997).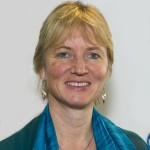 Dr Geoff Garrett AO
Queensland Chief Scientist
Dr Geoff Garrett was appointed Queensland Chief Scientist from January 2011, following the retirement of Professor Peter Andrews AO. A Cambridge graduate in metallurgy and an academic for 13 years, Geoff led two of the world's major national research institutions – CSIR in South Africa (1995-2000) and CSIRO in Australia (2001-2008). A former South African 'Engineer of the Year' (1999), he is a recipient of the Centenary Medal for service to Australian society through science. In June 2008 he was appointed as an Officer of the Order of Australia (AO) in the Queen's Birthday Honours List.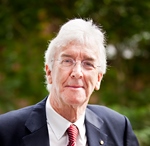 Prof Léonie Rennie
Emeritus Professor at Science and Mathematics Education Centre, Curtin University
Léonie Rennie is Emeritus Professor in Science and Technology Education at Curtin University. She has long been involved in science education outside of school, including a leading role in several nationally funded programs relating to raising science awareness in the community. Her scholarly publications include over 200 refereed journal articles, book chapters and monographs, most recently co-author of Knowledge that Counts in a Global Community: Exploring the Contribution of Integrated Curriculum (Routledge, 2012). She authored the definitive chapter on learning science in informal contexts in the Handbook of Research in Science Education published by Lawrence Erlbaum, and a new version of this chapter for the second edition now in press. She has delivered keynote addresses to audiences in Australia, Brazil, India, South Africa, Sweden, the US and the Netherlands on her research and she currently serves on the editorial boards of Research in Science Education, Studies in Science Education, and the International Journal of Science Education (Part B: Communication and Public Engagement). In 2009, she received the Distinguished Contributions to Science Education Through Research Award from the US-based National Association for Research in Science Teaching.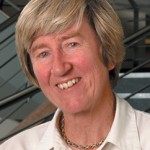 Natasha Mitchell
Journalist and Broadcaster, ABC
Natasha Mitchell is a multi-award winning journalist and broadcaster. She hosts the national, daily morning show, Life Matters, on ABC Radio National, and is co-editor of The Best Australian Science Writing 2013. Natasha was the founding presenter & producer of the popular science, psychology & culture radio program, All in the Mind (2002-12). She served as a board member and then vice president of the World Federation of Science Journalists (2009-13), and was recipient of a Knight Fellowship at MIT/Harvard in 2005-6. She has an engineering degree and a postgraduate diploma in science communication.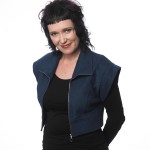 Drew Berry
Biomedical Animator at Walter Eliza Hall Institute of Medical Research
Drew Berry is a biologist-animator whose scientifically accurate and aesthetically rich visualisations reveal cellular and molecular processes for a wide range of audiences. Trained as a cell biologist and microscopist, Drew brings a rigorous scientific approach to each project, immersing himself in relevant research to ensure current data are represented. Drew received B.Sc. (1993) and M.Sc. (1995) degrees from the University of Melbourne. Since 1995, he has been a biomedical animator at the Walter and Eliza Hall Institute of Medical Research. His animations have exhibited at venues such as the Guggenheim Museum, MoMA, the Royal Institute of Great Britain and the University of Geneva. In 2010 he received a MacArthur Fellowship "Genius Award". For more information on Drew, please visit either the
WEHI animation page
or
Drew's Wikipedia page
.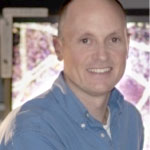 Lloyd Godson
Ultramarathon running aquanaut and adventurer
Lloyd Godson
is an ultramarathon running aquanaut and adventurer. He loves to live his wild ideas and put them to the test in the real world. He has spent a total of one month living underwater, propelled himself through the Greek islands in a human-powered submarine and holds the Guinness World Records for the most electricity generated by pedalling underwater. In 2007, Lloyd received the coveted Australian Geographic Adventurer of the Year award. Lloyd's underwater projects are a way of tackling environmental issues in a fun, provocative and scientific way. He is determined to create social change and inspire public environmental awareness by using technological innovation in a stimulating way. Most recently, he started developing a new educational initiative called Tik and Bubbles with the intention of designing community-based science projects that are creative, collaborative, challenging and fun.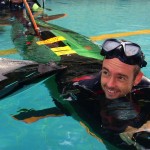 Other fantastic speakers include: